Back to all posts
Posted on
Year End June 2019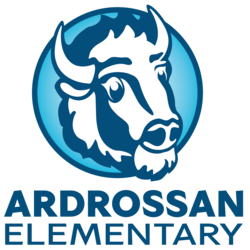 How did this first year in the new school fly by so quickly? 
Perhaps it was the nonstop learning in an action-filled year of family events, student clubs and a variety of classroom projects and activities. Check out a summary of the AEL amazing activities - Year End Review. 
Our connection with the past is such an important aspect of our year moving forward - tradition coupled with a multitude of Bison Bravos with new student clubs and outreach to our community. 
Once again, we would be remiss if we did not take a moment to acknowledge another successful CPF Annual Family BBQ! An Ardrossan tradition that speaks to our incredible parent volunteers. With the leadership of Connie Hamelin, Ady Arbuckle, Jennie March, Vania Lloyd, Carolyn Van Kleek, Jill Herbert, Val Uliac and a virtual army of volunteers, our families were able to enjoy fun, food and fellowship on our last day of school. Our community sends a HUGE thank you to all those who made the BBQ a memorable event.
As families get ready to enjoy the summer, we want to remind you that next year's class placement information is located in your child's report card published yesterday. Please be aware that there may be changes over the summer depending on enrollment, staffing, budgets and so on. As a consequence, student placement is tentative and subject to change. Log in to your Powerschool Portal to access the report cards. Contact Mrs. Shackleton should you require assistance.
Grade 6 Farewell was again a memorable event as 110 students were recognized and honoured as they graduate to Ardrossan Junior Senior High to carry on the Bison tradition. The Broadway quality music and Hollywood like student videos provided a truly joyful atmosphere for the gathering of family and friends. 
With heartfelt gratitude, I thank each and every one of you for your support, kindness and well wishes as I retire as an active member of the Bison Family. I am truly humbled by the many thoughtful gifts and gestures filled with love. The School Council, AEPSA, CPF and Hot Lunch are the foundation of our Bison culture. They enrich the daily lives of our school community. Ardrossan Elementary is evidence of how powerful the partnership between parents and school staff are to student success. Thank you to all!
We know you will embrace the dynamic and caring leadership of Mme Hewitt, Acting Principal and Mrs. Harding, Acting Assistant Principal. Together, they bring a multitude of talents and expertise to continue to guide the school community towards a horizon filled with possibilities. 
On behalf of our staff, we wish you a safe and relaxing summer.  As we say goodbye to another school year and the largest Grade 6 class in years, we share one final thought inspired by Thoreau:
"Go confidently in the direction of your dreams and live the life you imagined."
Great Happens Here!
Action
Student Registration 2019-2020
School Supply Lists
Habit 1 Assembly (Gr. 1) 9:30 - September 6
Save the Date - Meet the Staff /School Council and AEPSA Meeting - September 10th
Movie Night in Ardrossan - September 20
Information
Student Class Placement
Our Little Friends/Les Petits Amis Preschool
Student First Day of School
Be Sun Safe
Staffing Update
Opportunity
Youth Connect and Upcoming Strathcona County Events
Staying Healthy in the Summer
ACTION
Student Registration 2019-2020
We look forward to welcoming new and returning students for 2019-2020. New registrations will be accepted 8:30 – 3:00 from Monday, August 26 onward. Please complete the online registration process and upload a copy of your child's birth certificate and proof of residency. Please browse through our website for registration, programs, calendar and other information to help you plan for next year including the supply lists. For general information about Elk Island Public Schools (EIPS) and back to school you may also visit the division website at: www.eips.ca. Check out the back to school information.  
School Supply Lists
Check the link for the supply lists for 2019-2020. Ordering is also available from Back to School Solutions. 
Save the Date: September 10, 2019
Meet the Staff is the best time to meet your child's teachers. Join us between 6:00 and 7:00 p.m. say hello and see your child's classroom. Immediately after Meet the Staff, School Council and Ardrossan Elementary Parent Support Association fundraising group (AEPSA) has an annual general meeting in the Gathering Area at 7:00 p.m. All are invited!
Movie Night in Ardrossan
Friday, September 20 is Movie Night in Ardrossan. Bring blankets and be ready to watch a movie drive-in style (or should we say sit-in style) outside. A huge screen will be setup outside against the gym wall. Sponsored by Three Season Landscaping, an Ardrossan based business of the Wright Family, this is a wonderful opportunity to gather with the community for a family night of movie watching. Stay tuned for more details coming in September. 
INFORMATION
Class Placement
We thank you for trusting in our expertise, experience and professionalism as we determine the classroom lists for the upcoming school year. We consider many factors when creating classroom configurations. Please note, movement of students from one class to another will not be considered before September 9 and no movement will occur after September 13 unless extenuating circumstances exist.
Our Little Friends/Les Petits Amis Preschool
Our Little Friends/Les Petits Amis preschool is a not for profit preschool in Ardrossan that offers both classes in English, as well as classes with a gently introduction to French. Registrations are accepted for the fall. Contact Kari at 780.922.4447 or check out the website at Ardrossan French Playschool
Student First Day of Class
Grades 1 to 6 classes will commence on Tuesday, September 3, 2019. Kindergarten orientation will also begin this week.  Kindergarten classes will begin student orientation on a staggered schedule beginning Tuesday, September 3. Please check the letter mailed in June for your Kindergarten child's scheduled orientation time. As well, please visit the EIPS' system calendar for a complete list of holidays and school closure days throughout 2019-2020:
Be Sun Safe
Skin cancer is the most common type of cancer, and it's also one of the most preventable. In Canada, sunlight is strong enough to cause skin cancer, premature aging of the skin and harm to the eyes. Check out this website to learn how and why it's so important to protect your skin and your eyes. Enjoy the summer break!
Staffing Update
Parents and students will be informed of class placements in the June 27 report cards. Class lists will not be posted in August in compliance with FOIP regulations. Student report cards can be accessed through the Parent Portal in Powerschool.
This is preliminary staffing and class sizes information only. Due to increasing or decreasing enrollments, these configurations may change over the course of the summer. We are continuing to work on staffing positions and will share more information in the final year end update. Based upon the current information we have, staffing and class configurations for the 2019-2020 school year will be as follows:
French Immersion Classes (student #)
ECS Mme Bouchard (27)
Grade 1 Mme Rovensky (28)
Grade 2 M Tomaszewicz (26)
Grade 3 Mme. Fafard (16)
Grade 2 Mme Proulx (17)
Grade 4 Mme Krys (19)
Grade 5 M Castle (27)
Grade 6 M Wandji Diekeu (23)
 English Classes (student #)
ECS Ms. Wilson  (17 & 23) - until Mrs. Belcourt returns
Grade 1  Mrs. Samaratunga (25)
Grade 1  Ms. Budney (24) - until Mrs. Gilliland returns
Grade 2  Mrs. Hill (21)
Grade 2  Ms. Kulmatycki (21)
Grade 3  Mr. Frederickson (25)
Grade 3  Mrs. Ruptash returns (24)
Grade 4  Mrs. Klippenstein (26)
Grade 4  Mrs. Grauman(25)
Grade 5  Mrs. Massel  (27)
Grade 5  Mrs. McBride  (27)
Grade 6  Mr. Campbell (28)
Grade 6  Mr. Halbert  (27)
Music  Mrs. Pretzlaff 
PALS Mrs. Robinson
Counsellor Mrs. Ratcliffe - until Mme Mitchell returns
Acting Assistant Principal Mrs. Harding
Acting Principal Mme Hewitt
Summer Hours
During the summer break, Central Services will remain open to complete year-end activities and prepare for the 2019-20 school year. While schools are closed, EIPS-related questions or concerns can be directed to Central Services during the following business hours.
Central Services and Student Transportation 
Hours of operation
Monday to Friday
8:30 a.m. to 4:30 p.m.
Student Transportation resumes its regular office hours on August 26.
NOTE: All EIPS offices will be closed on the following statutory holidays:
Monday, July 1
Monday, August 5
Monday, September 2
OPPORTUNITY
Youth Connect is a free, drop-in space for youth ages 12-17 to connect with other teens, supportive adults, and  to help improve their overall well-being.
Relationships (friends, boundaries)
Mental Health  (managing stress, anxiety)
Handling changes and more
Free and open to weekly and new participants. Snacks provided. Complete consent form upon arrival.
When: Tuesdays 6 p.m. - 7:30 p.m.
Where: Rotates biweekly between Ardrossan Recreation Complex and Family and Community Services
Tuesdays at Ardrossan Recreation Complex (80 First Avenue)
June 25
July 9
July 23
August 6
August 20
Wednesdays at Family and Community Services (501 Festival Avenue, Sherwood Park)
June 19
July 3
July 17
July 31
August 14
August 28
Strathcona County's Mental Health Capacity Program is made possible through
Alberta Health Services and Strathcona County.
Cost:  Free
Registration: Sign up through the Youth Connect 
For more community events, click on:  Strathcona County Community Calendar
Staying Healthy in the Heat
Summer is also a great time for being active. Even if you live where it gets hot or humid, there are ways you can stay in shape year-round. But make sure to take precautions when you are active outside:  Keeping healthy in the heat.