Back to all posts
Posted on
Bison Tales - May 1, 2020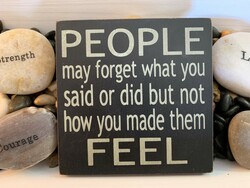 Hello Bison Families!
This week has been a mix of emotions. We have enjoyed the sunny weather and the opportunities to connect with our students online. It was also a sad week as we said goodbye to some of our staff due to the recent provincial budget reductions. We are thankful to those staff members who devoted their time, energy and passion into supporting students, especially as we moved into this strange new online world! Their absences will certainly be felt by our students and staff for the remainder of the year.
Although our hallways are now a bit more empty, our hearts are still full of love for all of the members of our Bison community. 
Don't forget to watch our video Bison Tales below and to send us your #AELWellnessChallenge pictures to general.ael@eips.ca
We miss you!
Love,
Mme Hewitt & Mrs. Harding (on behalf of the Ardrossan Elementary Staff)
Action
Sign up to attend our Virtual School Council and AEPSA meetings!
Help Us Name the Bison - Vote for Your Favourite Name
Ardrossan Wellness Challenge of the Week
Library Book Drop Off Bin
Opportunity
Alternative Learning Toolkit
Yearbook Ordering
Storytime with Superintendent Liguori 
Parents Make the Difference
Information
A Parent Guide to Google Meet
Free Online Libraries for Digital eBooks & Audiobooks
ACTION
Sign up to attend our Virtual School Council and AEPSA meetings!
Although our school is not open for people to visit, we still think it is important to continue to connect with the Bison community. What better way to celebrate our achievements and to reconnect as a community than through a school council meeting?
We will be hosting a virtual school council meeting on May 12, 2020 at 6:30 p.m. followed by an Ardrossan Elementary Parent Support Association (AEPSA) meeting at 7:30 p.m. 
If you would like to attend either of these meetings, please fill out this form. We will use the information to send you a link to join the online meeting using the Google Hangouts Meet platform 15 minutes before the meeting begins. 
We will share more information about topics being discussed including a meeting agenda in next week's Bison Tales.  
Help Us Name the Bison - Vote for Your Favourite Name!
The Bison Name Contest entries are in! We had many wonderful, creative, and thoughtful suggestions for naming our Bison mascot. Now it is your turn to vote for your favourite! The name with the most votes will win! The family who suggested the winning name will receive a small prize in the mail!
Click here to vote for your favourite name.
We will announce the winner in next week's Bison Tales!
Ardrossan Wellness Challenge of the Week
This week's challenge is to wear a hat in support of Hats On for Mental Health Week. Take a picture of you and your family wearing hats with the hashtag #AELWellnessChallenge and email it to general.ael@eips.ca. We'll add your pictures to our weekly Bison Tales Video for our community to enjoy. We cannot wait to see your amazing hats! Stay connected, stay safe, stay well!
Library Book Drop Off Bin
We know that you are all on different schedules and that dropping things off during certain hours may be a challenge. That is why we are leaving a bin for library books outside of the school - even over night! Thank you for helping us to ensure our collection is sorted and put away for the next school year.
OPPORTUNITY
Alternative Learning Toolkit
To help make the shift to alternative learning as smooth as possible, EIPS has developed an online toolkit for families and students. The toolkit includes learning resources, supplemental lessons, tips on navigating Google Classroom, strategies for supporting students, and more. Information is updated on an ongoing basis, and every day a new tip for families and students is posted online. In addition to learning supports, the toolkit also lists various mental health resources families can access to help navigate the global COVID-19 pandemic.
Yearbook Ordering
Mrs. Shackleton has continued to work hard on preparing the 2019-20 school yearbook. Congratulations to Faith Campbell whose art was selected for the front cover of the year book! We also would like to give a shout out to Taylor Usher and Sophia Kephart who were the runner's up. Their art work is displayed on the back cover!
Due to the pandemic, we have decided to push back the yearbook delivery for the fall. You can order your yearbook now and it will be delivered to the school in the new year. This year's edition will have some special pages devoted to this strange situation so that we can look back in the years to come to remember what it was like to live through a pandemic. Maybe some of our AEL Wellness Challenge pictures may end up in there too!
Click here to read the flyer about how to order your yearbook online. 
Storytime with Superintendent Liguori
What's next on our Superintendent's reading list? Check out this week's video of Superintendent Liguori reading out loud!
Superintendent Liguori Reads: Makeup Mess by Robert Munsch
Parents Make the Difference
Check out this week's article to support parents in helping their child to learn and grow:
Inspire journal writing this summer with creative ideas
The summer is a great time for your child to begin writing in a journal. All she needs is an empty notebook and a few ideas to get started.
Suggest that she keep:
A research log. Have your child pick a subject she loves, such as skateboarding. Encourage her to research and write about it. What are some cool skateboard tricks? When were the first skateboards created? How many skateboard parks are in the United States?
A travel log. Each time she goes somewhere special—whether it's far away or close to home— she can keep a record by taking pictures, drawing or writing notes. What did she see? Who did she meet? What did she think about what she saw?
An observation log. Suggest that your child observe something over a period of time, such as a summer vegetable as it grows. Or she can pick something to describe in great detail, such as a bug or an animal.
Reprinted with permission from the May 2020 issue of Parents make the difference!® (Elementary School Edition) newsletter. Copyright © 2020 The Parent Institute®, a division of PaperClip Media, Inc
INFORMATION
A Parent Guide to Google Hangouts Meet
Google this and Google that! Are you getting confused by all of the various Google platforms? Have no fear, we are here to help you to sort it out. 
Google Hangouts Meet is an online tool that allows people to host virtual meetings. Think of it like a video conference where you can see everyone on a screen and speak to them through your computer, kind of like Facetime. Someone, like your child's teacher, creates a Google Meet and invites students or parents to join the meeting by emailing them a link. 
To join a Google Meet, you simply open the link in the Chrome browser or you can download the Google Hangouts Meet app onto your phone or tablet and open the link there. Voila! You are instantly in the meeting. Google Meet works best in Chrome, so avoid using another internet browser like Internet Explorer to prevent frustration! 
Here is a short 4 minute video that explains how it works! 
Free Online Libraries for Digital eBooks & Audiobooks
Have you already read through all of your books at home? Are you looking for new and interesting titles? Look no further! Click here to access a list of great resources for families in order to borrow eBooks and audiobooks at no cost!