Back to staff directory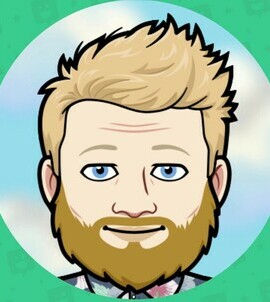 Grade Six Teacher
Phone: 780-922-2066 ext 3216
Welcome to the world of Grade 6!
My name is Karson Campbell, and this is my third year teaching Grade 6 at Ardrossan Elementary. Grade 6 is such a special year for the students, parents and us, the teachers. It is the last year of elementary school, which makes it a momentous transition year. It is very important for me to get to know each and every student, so that I can draw on each of their specific strengths and give them the individual guidance and support that they need to prepare them for success in junior high. Students in my class should be prepared for horrible "dad jokes" and engaging and meaningful learning from the very first day!
My amazing wife and I live in Edmonton with our tenacious 9 year old daughter. We have a second child that is due to arrive in mid December. When I have spare time, I love to go into my garage and build wooden furniture, boxes and children's toys.
To ensure that parents and caregivers know exactly how their children are doing, the students and I will be regularly using the Seesaw app to share upcoming important dates and events, as well as assignments, projects and assessments.
Please feel free to contact me via seesaw, email or phone with any questions or concerns.