Back to staff directory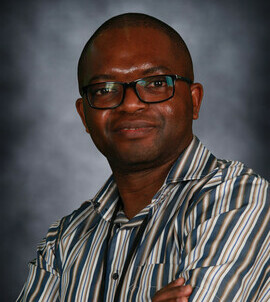 Grade 6 French Immersion Teacher
Phone: 780-922-2066 ext 3238
My name is Cyrille Wandji (M. Wandji for the students).
I grew up in Cameroon (French is my first language) and decided to immigrate to Canada five years ago. I have three boys and one girl; Jauresse is 11, Gesrille is 9, Yanis is 3 and Khepril is 18 months. I am passionate about reading, hiking and spending time with my kids.
I am honored to be the French Grade 6 teacher at AEL. What I love here in AEL is the friendliness, the respect, the sharing and especially the dynamism of all the staff.
You can find information about our class on our Google Classroom and through SeeSaw