School News
MONTHLY UPDATE - September 2018
Posted on

September 6th, 2018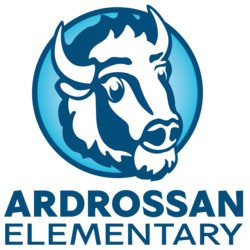 As students walked into our new school for the first time on September 4th, we watched their faces light up with excitement. After many years of planning and preparing as well as many months of packing and unpacking, it was incredibly rewarding to share our new school with our students and their families. 
This year is filled with possibility. Students are experiencing a variety of learning spaces such as our large gathering area at the heart of the school or our new production studio green screen area in the learning commons. Staff are exploring flexible learning environments that allow students opportunities to use furniture that best meet their needs including standing desks, rocking chairs, individual desks or small group tables. Our parents are busy preparing the new Hot Lunch kitchen in order to provide high quality, healthy lunches for our students.
As we reflect upon the first week of school, we feel a deep sense of gratitude and appreciation for all of the people who helped to make our new school a reality. We are thankful to our Ardrossan Elementary Parent Support Association (AEPSA) for helping us to buy new student t-shirts that our students wore during our first assembly. We would also like to thank them for purchasing a new Buddy Bench that will be installed in our newly reassembled playground in the near future.
Thank you to the Lunchbox for your very generous gift of dinnerware for our staff room. We love the beautiful new plates, bowls, glasses and cutlery! 
We would also like to give a special thank you to Three Seasons Landscaping under the leadership of Darren Wright. At the discretion of our builders, they took over our landscaping at the eleventh hour, fixed it up, laid down many rolls of sod and made our new school look beautiful on the outside practically over night! We are proud to have one of our local Ardrossan families be such a key part of our new building.
We would be remiss if we forgot to acknowledge the incredible teamwork of our Elk Island Public Schools project management team who worked closely with our Facilities department through many long hours to ensure that our building was ready to meet the needs of our school community in time for our first day. We are also grateful to our Communications team for being here to capture the moment that our students first entered the building. 
While we may have new classrooms with new furniture, our values and beliefs have not changed. We still believe that each and every student can be successful at our school. Our motto: Success for All has remained our guiding focus in all we do at Ardrossan Elementary. 
Our staff and community continue to work together to ensure that students have access to the tools they need to be healthy, happy human beings in a safe and welcoming environment. We are still committed to developing leaders and in ensuring that "Great Happens Here".
We hope that when you walk through our new doors, you feel a familiar sense of community.
Welcome home.
Action
Stay Connected: Subscribe to our news
Meet the Staff - Tuesday, September 11
School Council/AEPSA Meetings - Tuesday, September 11
Sync the School Calendar to Your Personal Calendar or Miss Out on Important Information
Pay School Fees Online! 
Orange Shirt Day - "Every Child Matters" - Friday, September 29
Save the Date! Picture Day in October
Opportunity 
Galaxyland Fundraiser
Ardrossan Elementary Grand Opening
Tidbits from the LunchBox
Third Annual Family Fun Math Evening - October 2nd
Nutrition Bites - Resources to Be Healthy, Stay Healthy 
Terry Fox Run - Thursday, September 27
Caregiver Education Series
Information
A Word from Mrs. Whetstone
Enhancing Literacy and Numeracy
Literacy At Home - It's Not Just About Reading
Music News
Quick Facts: EIPS buses are all equipped with video surveillance
Improving Home-School Communications
Parents Make the Difference: Timely Articles Supporting Student Learning
Leader in Me
Things to Remember
ACTION
Stay Connected: Subscribe to our news

As of the 2018-19 school year, Elk Island Public Schools (EIPS) is moving to a new service provider for sending phone and email notifications to families, School Messenger. Families won't notice much of a difference—all email subscriptions are being transferred so, there is no need to resubscribe.
If you're new to EIPS and want to start receiving Division news and update, or just want to review your subscription information, visit www.eips.ca/contact/subscribe. Canada's Anti-Spam Legislation (CASL) requires the Division to have direct consent before engaging in electronic communication with its families. Only those who have subscribed to receive emails will get information about Division and school-related news, such as newsletters, information about upcoming events, parent and community engagement opportunities, important school-based updates and more.
NOTE: Even if you're not subscribed, you will continue to receive emails regarding emergency situations and financial matters. Those who received notifications about high school attendance will also continue to receive those messages. 
Meet the Staff!
Please join us on Tuesday, September 11 from 6:00- 7:00 p.m. Come and see our new school! Meet your child's teacher as well as our very involved parent community. Would you like to learn more about Hot Lunch? Are you interested in joining Canadian Parents for French? What does School Council do? Find out the answers to these questions and how you can become involved on September 11th.
School Council and AEPSA Meetings - after Meet the Staff, Tuesday, September 11 @ 7:00 p.m.
Join us at 7:00 p.m. for the School Council Meeting and help us spend some money at the AEPSA (Ardrossan Elementary Parents Support Association - aka Fundraising Group) at 8:00 p.m.
Sync the School Calendar to Your Personal Calendar
Did you know you can sync the school calendar to your own personal calendar? You can. Just visit our Ardrossan Calendar and click on one of the following calendar options you want to subscribe to:
Add to Google Calendar
Subscribe to Calendar (Outlook)
Download iCal
NOTE: Using a mobile device, these options are located above the calendar. Using a computer, these options are located below the calendar.
Once you click on the calendar option you want to subscribe to, follow the instructions. Within seconds, your personal calendar will contain all of Ardrossan Elementary's important dates including holidays, school-closures days, planned activities, events and more.
Pay School Fees Online!
School fee information for the 2018-19 school year is expected to be posted on the PowerSchool Parent Portal by the end of September. All fees are due within 30 days of being posted. To access your fee information, simply log in to the PowerSchool Parent Portal and go to "Student Fees." There you can view your fees and pay them online using Visa, MasterCard or INTERAC Online—when available from your financial institution.
Don't forget to log in to the PowerSchool Parent Portal regularly throughout the year. Fees are often added to your child's account to cover the cost of various school activities such as field trips, class projects, athletic-team fees and more. 
If circumstances exist where you are unable to pay your student fees you can apply to have fees waived by submitting an Application for a Waiver of Fees. The application deadline is Dec. 15, 2018.
For more information about school fees, waivers and payment deadlines visit www.eips.ca/schools/fees/fees. Alternatively, contact Coleen Pearson, BusinessM Manager Ardrossan Elementary at 780.922.2066.
Orange Shirt Day
Every Child Matters is an important recognition of "school communities to come together in the spirit of reconciliation and hope for generations of children to come." See the website for further information and wear an orange shirt on Friday, September 28th. 
OPPORTUNITY 
Galaxyland Fundraiser - September 29th
By popular demand, our Ardrossan Elementary Parent Support Association (AEPSA) is proud to offer another Galaxyland fundraiser on Saturday, September 29th from 9 a.m. to 11 a.m.
Buy your tickets for the low price of $15 to ride all day! Proceeds from the ticket sales go to supporting our school in purchasing a variety of items to support our students such as our LEGO Boost kits, our new Buddy Bench and the Pad Caster sets used by our AETV student news crew.
This event is exclusive for ticket holders from 9 a.m. to 11 a.m. Doors open to the public at 11 a.m. but you have the option to stay all day! For all day access, participants must enter before 10:30 a.m. 
Everyone over 2 years of age and all adults require an admission ticket to enter even if they are not participating in rides. 
Tickets are available in person with Mrs. Shackleton at the front desk or at the AEPSA table at Meet the Staff night. Tickets are also available through Eventbrite which includes all of the details for the event. The Eventbrite page is private and will offer pre-sale of tickets to school members until Wednesday, Sept 12 at noon when we will open up sales to the public.
It's been a sellout event two years in a row so don't delay.
Ardrossan Elementary Grand Opening - September 28th
Please join us for our official Grand Opening on Friday, September 28th at 1:30 p.m. in our new gym. This event is an opportunity for our school community to celebrate our new building in conjunction with Elk Island Public Schools representatives, government officials and members of the media. 
We will have a musical performance by our Grade 3 students as well as the presenting of our official school plaque. We are also excited to share an unveiling of the art work that was created through a collaboration between our students and First Nations artist, Adrian LaChance. 
We hope that you will join us.
Tidbits from the Lunchbox
Welcome back Ardrossan Elementary Students and Parents.
Your kitchen staff is anxious to get cooking in their new Hot Lunch Kitchen.
On September 17, to thank everyone for their ongoing support of our Hot Lunch program, we will be offering a free hot lunch. You must register and order online to receive!
By now you should have received the 2018 Hot Lunch Flyer and volunteer form. Deadline for September Hot Lunch orders and payments is September 11th (at midnight) Don't be late! No late payments will be accepted.

October 2018 ordering will commence on Sept 12. Don't procrastinate!
Volunteer credits are back! $1.00 for every class you distribute to! Make sure to let your class rep know if you can deliver.
Please email questions to info@aeslunchbox.com
Ady Arbuckle
Your 2018 Hot Lunch Chair
Third Annual Family Fun Math Evening - Tuesday, October 2nd, 6 p.m.
Come and play games as a family at our third annual Family Fun Math evening! Roll some dice, play cards and win some prizes! Facilitated by John Felling from Box Cars and One-eyed Jacks, this evening provides families with great ideas on games you can pay together that are directly linked to improving math skills. Meet at our school @ 6 p.m. and then visit a variety of classrooms and break out spaces in order to play games for students of all ages.
Last year over 100 students and their families attended an evening filled with math activities with free popcorn for the first 100 people. We hope to see you there!
Nutrition Bites
Beginning this month, we will highlight some wonderful parent resources available to promote healthy eating at school and at home. Check out this month's resource about packing a lunch. What's for Lunch? will provide some great ideas for you. 
Terry Fox Run – Let's Remember an Important Canadian
Terry Fox is a Canadian hero.  He gives us hope and inspires us to continue to strive to find a cure for cancer. In his memory, our students will be participating in the Terry Fox School Run scheduled for Thursday, September 27 at 2:15 p.m. We will begin with a short assembly in the gym and then proceed outside for the run, rain or shine! Please bring a toonie for Terry. Join us and wear your runners.
Caregiver Education Series
The Division, in partnership with Strathcona County and Elk Island Catholic Schools, is hosting a series of caregiver information sessions focused on ways to support youth mental health. The free sessions provide parents, caregivers, teachers and community members with information about challenges that can impact children and adolescents. Some of the session topics include: dealing with anxiety, teenagers and technology, cannabis, understanding depression and self-injury, test anxiety, building executive functioning skills, and limit setting.
Visit the Division calendar to see all scheduled caregiver sessions.
INFORMATION
A Word from Mrs. Whetstone
What an exciting start to the school year! Thank you to students, parents and the Ardrossan community for continuing to support Mrs. Hewitt, Mrs. Harding and our amazing school team as the transition to the new school is now a reality.
While I continue on the road to recovery, I look forward to joining you as soon as I can. Best wishes for a wonderful year of learning together. 
Enhancing Literacy and Numeracy
As part of Elk Island Public Schools' (EIPS) ongoing efforts to enhance the literacy and numeracy of students in all grade levels, the Division is once again administering the STAR 360 and Math Intervention/Programming Instrument (MIPI) assessment tools in the 2018-19 school year. The tools focus on literacy and numeracy, are digitally based and offer an opportunity for students to demonstrate their learning. The goal: to provide timely information to teachers, help enhance classroom instruction and ensure student learning needs are identified.
In September and May, EIPS students in grades 1 through 12 will complete the STAR 360 assessment, which evaluates reading comprehension. The assessment takes approximately 20 minutes and can be taken on any digital device. Also in September, students in grades 2 through 10 will complete the MIPI assessment, which is a mathematic screening tool used to inform teachers about a student's math skills. For students in grades 7 through 10, the MIPI takes approximately 50 minutes and for students in grades 2 through 6 it takes approximately 20 minutes. The results of each offers the teacher a clearer picture about a student's learning needs and helps determine if subsequent instructional planning is required.
The scores of the assessments are not used towards a student's grade and there is no need to study ahead of time. Both simply provide the teacher with information to better understand where each student is in terms of reading comprehension and mathematic ability. If, after analyzing the results, it's determined a student can benefit from extra support, the teacher will contact the family to discuss possible support strategies.
For more information about the Division's STAR 360 and MIPI assessment tools, contact Deb Barron, the Director of Learning Supports, at 780-464-3477.
Literacy at Home
It's Not Just About Reading
Engaged reading is a major factor in contributing to success in life. In fact, research has shown some surprising benefits. Kids who can read are better at Math. Reading helps develop both intelligence and emotional IQ. Self-esteem and communication skills increase through reading.
Some Tips to Get Started
Reading with your child at home is a powerful way to build key reading skills in a loving, supportive environment. All it takes is twenty minutes a day.
Here are a few tips to help make home reading time positive and productive.
Read every day. Be creative on busy days. Break up reading into two or three smaller sessions. Sneak in some reading during a sibling's piano lesson or hockey game.
Remind younger readers to track text (point to each word as it is read aloud). This helps readers avoid skipping words and guessing the word based on the first couple of letters.
Sharing the task of reading aloud a book your child is interested in, develops your child's language skills. Don't forget to track text as you read.
Shared reading is not just for beginning readers! This is a great time to engage in meaningful discussions about the story. Listening to you read gives your child an opportunity to think about meaning versus focusing on sounding out words and developing fluency.
Practice fluency and expression by share reading your child's home reading book using "Magic Three" reading. The goal is to read the book three times. First, you read a page and your child reads the next page. The second time, your child begins. Finally, read the book together.
When choosing books, use the "Five Finger Rule". Ask your child to read one page from the middle of the book, holding up one finger each time an unknown word is encountered. Four or more fingers: the book is too challenging. Three fingers: give it a try with some help. Two fingers: great choice. One or no fingers: too easy.
Be reluctant to give up the bedtime book and snuggles! Researchers state the emotional warmth and fun develops reading and reduces stress.
Lea Kulmatycki, Literacy Support
Dinosaurs didn't read and now they are extinct!
Music News
Welcome back everyone! We are excited to welcome two new teachers to the Ardrossan Elementary Music Program!
Here is a little bit about them:
Mme Pretzlaff has a long history of teaching music, she started out teaching band at Fultonvale many years ago and then moved to Fort Junior for several years.  She stayed home for ten years raising her three children, and now has returned!  Mme Pretzlaff will be teaching Grade 2 and helping Ms. Tailleur with all the Choir groups.
Elise Tailleur is new to Elk Island, and brings a wealth of musical knowledge! She plays piano very well, and also several wind instruments. Ms. Tailleur will be teaching music to Grade 1, 3, 4, 5, and 6 and also directing the choir classes.
"We are looking forward to many musical experiences with all of the Ardrossan Elementary family!"     
Mme Pretzlaff and Ms. Tailleur
Quick Facts: EIPS buses are all equipped with video surveillance
Did you know each EIPS bus is equipped with video surveillance? The video surveillance and equipment helps:
ensure the safety of all students, drivers and property; and
deter from destructive acts.
On a regular basis, EIPS Student Transportation reviews the video recordings, in accordance with the Freedom of Information and Protection of Privacy Act (FOIP). The recordings assist the department with monitoring student and driver conduct, and may be used as evidence in a disciplinary matter.
For more information about the collection, use and disclosure of personal information, contact the EIPS FOIP co-ordinator at 780-464-3477.
Improving Home-School Communication
To enhance communication between families and schools, Elk Island Public Schools (EIPS) has developed a how-to guide entitled, "Communication Protocol for Schools." Topics include appropriate channels to use, standard formats and structures, timing and sequencing for regular and ongoing home-school communication, and ways to bring forward questions or concerns. Additionally, the manual offers useful tools and resources schools and families can use to enhance face-to-face meetings, emails and any social media efforts. The "Communication Protocol for Schools" is available at www.eips.ca/download/40981.
Parents Make the Difference: Timely Articles Supporting Student Learning
Check out the following articles that help parents to support their child's learning and achievement.
Leader in Me – Parent Information
The 7 Habits is a combination of universal, timeless principles of personal and interpersonal effectiveness, such as responsibility, vision, integrity, teamwork, collaboration and renewal, which are common to all people and cultures. See Leader in Me for further information. For the past five years, we as a school are committed to learning, teaching and living the 7 Habits with our students. Building "Success for All" by being the best we can be, is what we strive for.
Things to Remember
Reminder - We are a nut aware facility. We have several students who are severely allergic to nuts. We kindly ask that there are no peanuts or products containing peanuts sent to school in lunches or snacks. 
Personal Electronic Devices - Students are permitted to use personal electronic devices such as cell phones, tablets, or portable gaming systems under the supervision of a teacher. If personal devices are not being used for educational purposes, students are asked to check in their devices in their classroom "Electronic Hotel" for the day. The teacher will place the devices in a locked cabinet in the classroom and return them to student at the end of the day. This ensures that devices are secure and that students are not using personal devices in unsafe ways throughout the day. 
Lost and Found - Label your child's clothing, personal items – Lost and Found is donated at least 3 times a year to local charity. If the item is labelled, it is much easier to return to a child. We would love to have an empty Lost and Found this year. You can help us by ensuring that all clothing items and school materials are labeled with your child's first and last name.
Family/Student Handbook – all students have had an opportunity to review the contents of our Family/Student Handbook. This document outlines our policies, procedures and other helpful information to ensure that everyone is on the same page. You can view our handbook here.