School News
MONTHLY UPDATE - March 2019
Posted on

March 1st, 2019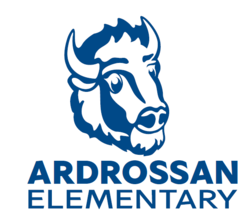 March already? After such a cold February, the longer, sunny days are most welcome. Here's to outdoor recess!  Daylight Savings Time is just around the corner! Remember to "Spring forward" on March 10th.
Thank you to all the parents and caregivers who attended our recent Student Demonstration of Learning evenings.  These evenings are an outstanding opportunity to gain a further understanding of your child's progress in their learning program. Together, we love sharing and celebrating your child's many accomplishments.   
Rendez-Vous Week and Carnaval are taking place March 18 - March 21 (Carnaval). Please stay tuned as the Canadian Parents for French Organizing Committee will be asking for parent volunteers to assist with events, stations and activities to celebrate French Canadian culture and heritage. Rendez-Vous and Carnaval are truly memorable cultural highlights of the year for our students. Don't miss the chance to join us!
Great Happens Here!
Table of Contents
Action
Parent Survey
Kindergarten Registration - Please register now for English or French Immersion
Returning Student Registration Information - Please register now!
Bus Status App
Reminder: Student Drop off is located in front of the school (not beside staff parking) Merci!
Opportunity
School Council (9:30 a.m.) & AEPSA (10:30 a.m.) - March 5
Grade 6 - Habit 5 "Seek First To Understand" & Rendez-Vous Kick-off Assembly - March 18 at 10:30 a.m.
Term 2 Student Report Cards published online March 20
Carnaval - March 21 - 12:20 - 3:00 p.m.
Crazy Socks Family Dance - Save the Date - April 12, 2019
Tidbits from the Lunchbox
EIPS Summer School 
Information
Keeping Kids Safe Online!
Parents Make the Difference
Literacy At Home
Education Savings Incentives
ACTION
Parent Survey
Have Your Say! EIPS Parent Survey Opens March 11
Over the past few years we have proud to say that Ardrossan parents have the highest response rate in the division on the EIPS Parent Survey! Let's keep the tradition going!
Elk Island Public Schools (EIPS) wants to hear from you. Make sure to complete the 2019 Parent Survey—open from March 11-29.
Annually, EIPS conducts a parent survey to gauge its progress toward meeting the goals and priorities outlined in its Four-Year Education Plan. Families are asked a series of questions about their experiences with EIPS and the school their child attends, the overall performance of the Division, the quality of education being provided to students and areas for improvement. The survey feedback helps the Division develop new strategies to better serve students and the wider community.
Plus, new this year, the survey includes questions about cellphones and personal devices. Your feedback will help the EIPS Board of Trustees develop a policy about cellphones and their use within the classroom.
VISIT WWW.EIPS.CA TO TAKE THE SURVEY
Survey opens March 11, 2019
Survey closes March 29, 2019
NOTE: The survey is anonymous and only takes a few minutes to complete. If you want to share the experience of more than one child attending an EIPS school, simply complete the survey again.
Kindergarten Registration is Now Open!
Is your child turning five on or before December 31, 2019? If so, it is now time to register for kindergarten. To register, simply complete the online registration form at www.eips.ca/kindergarten.
To help families prepare, Elk Island Public Schools has put together an online toolkit—available at www.eips.ca/kindergarten—to make the transition as smooth as possible. The kit includes information on registration, important dates, programming options, what to expect, eligibility, how to find your designated school, transportation and more.
Have you ever thought about your child learning French? For further information, please check out this link before you decide.... French Immersion at Ardrossan.
Additional information regarding kindergarten can be found on our school website at www.ardrossanelementary.ca.
New Bus Status App Available
A new version of the Bus Status app is now available. EIPS is encouraging all families to download the new version from the App Store or Google Play and delete the old version. The changes are not specifically related to the overall functionality of the app—it is much the same as the current version. What is changing is it's now one unified app available for download rather than each school division having a separate app. All information from the Division Bus Status page is currently pushing out to both the old and new versions of the app. However, at the end of the school year, the old version of the app will no longer work. Families will need to ensure they have downloaded the new version of the app to receive updates about bus delays and cancellations in 2019-20. 
OPPORTUNITY
School Council Meeting 
Please join us on March 5 for School Council (9:30 - 10:30 a.m.) and AEPSA (Ardrossan Elementary Parent Support Association (10:30 - 11:30 a.m.) to discuss upcoming events.
SAVE THE DATE: Crazy Sock Dance Friday, April 12, 2019 - Ardrossan Elementary Gym
More details will be to be announced - but be prepared for lots of prizes and tons of dancing fun. Only $10 a family!
Leader in Me and Rendez-Vous
Grade 6 - Habit 5 & Rendez-Vous Kick-off Assembly - March 18 @ 10:30 a.m.
Join the Grade 6 students as they introduce 'Seek First to Understand' with a kick off to our Rendez-Vous celebration of French language and culture culminating in Carnaval on March 21. MLA McKitrick will be presenting our school with a Franco-Albertan flag and we hope to also invite special guest musicians to close out the event. Sponsored by the Canadian Parents for French, all our students participate in the amazing activities all week long! 
EIPS Summer School
Next Step Continuing Education Summer School and Youth Camps:
Registration opens March 11
There's Something for Everyone
Summer School: Open to students entering Grades 10-12
With more than 25 credit courses, there are lots of ways to get ahead. Students can earn high school credits, upgrade marks and finish pre-requisite courses.
Courses include:
CALM, Physical Education 10, and Extreme CALM and Physical Education 10 combined
English, Math, Social Studies and all the sciences at the 10-, 20- and 30-levels
Film Production
Work Experience
Summer Youth Camps: Open to participants in Grades 5-9
From sports to babysitting, campers enjoy a fun-filled program while also making friends and learning new skills.
Camps include:
sports
cooking and baking
babysitting
Handball—new
Registration opens on March 11.
Tidbits from the Lunchbox
Thank you for the ongoing support of our AES Hot Lunch program. With your continual support, our monthly treat days and Pizza Kit fundraisers The AES LunchBox has been able to make a donation to the 2025 Playground Replacement Fund.
We are so thankful to be able to provide healthy, hot meals to your children and give back to many of our school programs at the same time.
On Feb 3,4,5 due to cold weather and EIPS Bus Cancellations, all Hot Lunch Food was donated to Building Hope, Compassionate Care, Hope Mission and YESS. Nothing went to waste!
April Hot Lunch Menu opens for ordering March 4 and closes March 14 at Midnight
Watch for our Spring Rice Krispie treat day.
Important Dates
March  4  - April menu opens
March 14 - April ordering closes at midnight
March 15 - Little Caesars' Pizza Treat Day
INFORMATION
Keeping Kids Safe Online
Student safety online is shared responsibility. In light of recent media concerns regarding inappropriate online content popping up directly focused on children, the following tips are provided for parents:
Disturbing content presents an opportunity to talk to your kids about general internet safety, and about making you immediately aware of scary or disturbing content and images.
Reassure your child that it is a hoax. It is not real. You are safe, nothing bad will happen to you.
Encourage your child that if they see something scary - show it to an adult. Don't keep scary things secret.
It also reminds us of the importance of overseeing children's online activity, and having ongoing conversations about staying safe when contacting others via social media and not supplying personal information online without parental knowledge and permission.
Take advantage of the next Social Media presentation - Let's Talk : Social Media for Kids and Families that is offered to parents, guardians and students at Ardrossan. The next presentation by Jon Thomas and Danielle Nelson is May 15, 2019 at 6:30 - 7:30 p.m. 
Parents Make the Difference
Literacy at Home
AEL's Name It! Game – A fun way to develop phonological awareness.
Phonological awareness is the foundational skill for learning to read. In fact, research has shown it to be the most important factor in students successfully learning to read. To help ECS and Grade 1 parents work with their children on phonological awareness at home, we developed AEL's Name It! Game. All ECS and Grade 1 students received a copy of the game during Student-Led Conferences. Students also had the opportunity to play the game with their parents in the Learning Commons.
Why a game?
Children love to play games.
Playing games develops language skills, even if the game is not a language game!
Learning games can help students develop positive connections to both content matter and learning in general.
Games provide multiple opportunities for practice and feedback which increases learning.
What is phonological awareness?
Before students can learn that the letters of the alphabet stand for sounds and these letters are used to form words which can be sounded out, students must be able to hear the sounds of spoken words. This is the focus of phonological awareness. When working on phonological skills, we do not refer to anything written. Students are listening to the spoken word or sentence. Here is a list phonological awareness skills that teachers work on at school and are the focus of AEL's Name It! Game:
Identify and produce rhyming words
Identify initial, final, and middle sounds of words
Recognizing a word when it is broken down into its individual sounds (c-a-t = cat)
Breaking down a word into its individual sounds (cat = c-a-t)
Identifying the number of syllables in a word
Dropping and changing sounds at the beginning or end of a word as well as identifying the number of words in a sentence are also phonological awareness skills
Reading picture books with rich language also helps children develop phonological awareness. The skills can be practiced and developed during conversation about the book.
If you would like a copy of AEL's Name It! Game or need another copy, please email me at lea.kulmatycki@eips.ca.
Lea Kulmatycki, Literacy Support
Children are made readers on the laps of their parents. – Emilie Buchwald
Saving for Your Child's Education
It is no secret, post-secondary education comes with significant costs. In fact, many families wonder how much they need to save and how soon they need to begin. To help get started, the Government of Canada offers families two education savings incentives.
Canada Education Savings Grant: The government contributes up to 20 per cent on the first $2,500 in annual personal contributions to a Registered Education Savings Plan.
Canada Learning Bond: Available for eligible children from low-income families born in 2004 or later. The government provides an initial payment of $500, plus $100 for each year of eligibility, up to age 15, for a maximum of $2,000—personal contributions are not required.
Once that child enrolls in post-secondary education—an apprenticeship program, trade school, college or university—the money saved can be used to pay the associated expenses. These include tuition, housing, transportation, textbooks, equipment and supplies. So, while it is never too late to begin saving, just a small contribution each year can translate into substantial saving later.
For more information visit the Government of Canada's Education Savings website.
Nutrition Bites
Do you have a picky eater at home? Check out this terrific article published by Alberta Health.