School News
MONTHLY UPDATE - February 2019
Posted on

February 1st, 2019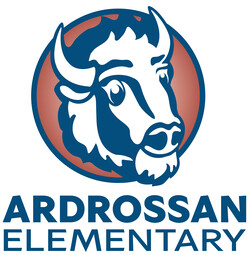 Fabulous February, while the shortest month of the year, is one of the busiest! February includes Habit 4 "Think Win-Win" our student led assembly, Teachers' Convention, Valentine's Day, Gr. 4-6 ski trip, Family Day, student-led conferences and Pink Shirt Day. The Jump Rope for Heart annual fundraising event also takes place on Wednesday, February 27th, throughout the day, in support of the Alberta Heart and Stroke Foundation. Please join us as we skip with the students. We also use this heart health experience to extend student learning about the benefits of healthy eating, daily exercise and lifestyle choices. As always, thank you for making learning a priority, both at school and in your home - our parents make a positive difference.  
Great Happens Here!
Table of Contents
Action
Attention: Grade 4 Parents!
Kindergarten Registration Starts February 1st
Returning Student Registration Information
Demonstration of Learning - Wednesday, Feb. 20 & Thursday Feb. 21 (4:30 - 7:30 p.m.)
Bring bottles and cans for recycling on Feb. 20 & 21
Reminder: Student Drop off is located in front of the school (not beside staff parking) Merci!
Opportunity
Canadian Parents for French Meeting - Carnaval Planning (10:30 a.m.) - Feb. 5
School Council (6:30 p.m.) & AEPSA (7:30 p.m.) - Feb. 5th
Grade 2 - Habit 4 "Think Win-Win" Leader in Me Assembly - Feb. 1st Jump Rope for Heart (9:30 a.m.)
Jump Rope for Heart - Activity Day - Feb. 27th
Tidbits from the Lunchbox
Literacy At Home
Caregiver Series
Information
Thank You! Thank You!
Teachers' Convention - Feb. 7th & 8th - What Do Teachers Learn at Teachers' Convention?
Win-Win Days - Feb. 13 & 14
Pink Shirt Day -  Feb. 28th Wear a Pink Shirt to support Anti-Bullying
Summer School
Tidbits from the LunchBox
French Immersion News
Parents Make the Difference
New Canada Food Guide!
ACTION
Measuring Our Success: Complete the Accountability Pillar Survey - Grade 4 Parents
Once again, Alberta Education is conducting its Accountability Pillar Survey—an annual check up on the province's education system. Every year, Alberta Education conducts the survey to gather information about the quality of education provided by Alberta schools and school authorities. The survey looks at various measures such as engagement levels, student wellness, student outcomes, and the classroom(s) and school climate.
Throughout the month of February, Grade 4 students and teachers at Ardrossan Elementary are completing the survey online at the school. Student participation is voluntary and completely anonymous. Students are assigned a random username and password to ensure survey responses aren't linked to any individual student. The survey takes about 40 minutes to complete and is done within the school day during regular class time.
Additionally, parents and guardians of students in Grades 4, 7 and 10 are also being surveyed, which can be done online or by mail—information about the survey was mailed to these families in mid-January. Again, the survey is anonymous and asks questions about experiences with your school. If you have a child in Grades 4, 7 or 10, we highly encourage you to participate. The survey must be completed by the end of February.
Results from the Accountability Survey are provided to Elk Island Public Schools each May. The Division then uses that data to inform its four-year education plans, its annual school education plans and strategies for continuous improvement. The results are also shared with EIPS families and school communities each fall in the Division's Combined Education Plan and Annual Education Results Report.
For more information about Alberta Education's Accountability Pillar Survey visit www.education.alberta.ca/accountability-pillar.
Kindergarten Registration is Now Open!
Is your child turning five on or before December 31, 2019? If so, it's now time to register for kindergarten. To register, simply complete the online registration form at www.eips.ca/kindergarten.
To help families prepare, Elk Island Public Schools has put together an online toolkit—available at www.eips.ca/kindergarten—to make the transition as smooth as possible. The kit includes information on registration, important dates, programming options, what to expect, eligibility, how to find your designated school, transportation and more.
Additional information regarding kindergarten can be found on our school website at Ardrossan Elementary Kindergarten
Complete the Returning Student Registration: February 1-28
Elk Island Public Schools' (EIPS) Returning Student Registration Process is now open. On February 1, all EIPS families received an email from the Division asking them to confirm their child's enrolment in a school for the upcoming year by completing the online Returning Student Registration Form—available by logging in to the PowerSchool Parent Portal. Using the form, families can indicate the school their child plans to attend and apply to attend a non-designated school, if applicable. All returning EIPS students are required to complete the form by Feb. 28, 2019.

Don't have a PowerSchool Parent Portal account?  Please follow the instructions below to set an account up:
Choose "Create Account."
Enter the parent or guardian information—only one parent account is required regardless of the number of children you have attending EIPS schools.
Create a username and password of your choice. You'll need both the username and password to log in to the PowerSchool Parent Portal.
Enter your school-provided Access ID and Access Password for each student being added to the account.
Then, select "Enter."
For more information or assistance, contact your child's school.
Student Demonstration of Learning
Do you want to know how your child is progressing? Come and see what they can do first hand at our Demonstration of Learning. Your child will show you their skills, knowledge, and aptitudes across many subjects to give you a sense of their day to day success at school. Go to www.schoolinterviews.ca and use the code: 7vq79 to book a time. Bookings will go live on February 13, 2019.
Parents are invited to bring bottles for recycling to raise money for the many activities that School Council, AEPSA and Canadian Parents for French undertake in our school (including, Social Media Awareness sessions and Carnaval). We'll see you there!
Student Drop Off - Please use the "Stop and Go" lanes in front of the school
Now that we are settled into our new building, we are establishing our safe traffic flow patterns. We need your help to make sure that students are safe. Did you know that we have stop and go lanes in front of the school that can accommodate 16 cars at once? These stalls are designed for parents to pull in, drop off, and then leave. When used in this way, this drop off lane makes drop off and pick quick, easy and safe. Please do not park in this area before or after school so that it can be used for its intended purpose. Visitor parking is available in angled stalls behind the drop off lanes.
Please do not drop off students in front of staff parking. This area is not safe for crossing, it is used as our fire lane, and it blocks staff from moving their vehicles. This lane is also one way traffic that may interfere with buses leaving the parking lot at the end of the day. Parents are invited to use the stop and go lanes which exit onto Lindale Park Road to ensure safety for all. Thank you for your support. 
To see a traffic map, click here.  
OPPORTUNITY
Parent Opportunities to Be Involved - Save the Date FEBRUARY 5
Join us at 10:30 a.m. in the Gathering Area to plan this year's Carnaval. Volunteers are crucial for this annual event. Details to follow.
School Council and AESPA meets February 5th at 6:30 p.m. New fundraising opportunities will be under discussion.
Caregiver Education Series
The Division, in partnership with Alberta Health Services and Elk Island Catholic Schools, is hosting a series of caregiver information sessions focused on ways to support students' addiction and mental health challenges. The sessions are free and open to parents, caregivers, teachers and community members. Session topics include: dealing with anxiety, teenagers and technology, sleep and how it impacts the developing brain, understanding depression and self-injury, test anxiety, building problem-solving and goal-directed skills.
Visit the Division calendar to see all scheduled caregiver sessions.
INFORMATION
Huge Thank you!
Healing Connections, through the Misericordia Hospital, was the recipient of a wonderful monetary gift compliments of the Ardrossan Community. Heather Chaba, with the support of Ardrossan Elementary parents, donated $550.00 through the purchase of breast cancer awareness bracelets in October. Judy Whetstone was so overwhelmed with the donation, she and her husband also donated $500.00 to support this worthy cancer support group.
The recent Social Media Night, held at school last Tuesday, was attended by almost fifty parents.  The Hot Lunch provided beverages and volunteer Grade 6 and Grade 7 babysitters were kept busy. Much thanks to the attendees, babysitters, Hot Lunch and School Council for arranging the evening. Feedback from the event was extremely positive. Check out the link for the information discussed. The School Council and administration are excited to offer more opportunities for sharing information on this timely subject and others of interest for parents. Stay tuned!
North Central Teachers' Convention - February 7-8, 2019
Teachers' conventions are an annual winter tradition throughout Alberta. North Central Teachers' Convention provides approximately 6 800 teachers the opportunity to reflect on and learn about innovative pedagogical practices and theories to better support student learning. Check out a small selection of the topics offered this convention: 
Indigenous Learning
Mental Health
Math Games 
Digital Learning Resources
K-4 Curriculum Redesign
Administration Certification
Formative Assessment
Technology Integration 
Assessment Ideas for Math and Science
Global Citizenship and Inspiring Education
Designing Curriculum for a Range of Abilities
Anxiety and Children
Teachers will be pleased to share with you some of the professional learning information they have gained. 
Next Step Continuing Education Summer School and Youth Camps: Registration opens March 11
There's something for everyone!
Summer School: Open to students entering grades 10-12
With more than 25 credit courses, there are lots of ways to get ahead. Students can earn high school credits, upgrade marks and finish pre-requisite courses.
Courses include:
CALM, Physical Education 10, and Extreme CALM and Physical Education 10 combined
English, math, social and all the sciences at the 10-, 20- and 30-levels
Film Production
Work Experience
Summer Youth Camps: Open to participants in grades 5-9
From sports to babysitting, campers enjoy a fun-filled program while also making friends and learning new skills.
Camps include:
sports
cooking and baking
babysitting
Handball—new
Registration opens on March 11.
Tidbits  from The Lunch Box
We would like to thank you for your on-going support of the AES Hot Lunch program. Thanks to you, The Lunch Box has been able to sponsor two of our school clubs. Running Club was able to purchase T-shirts and Pinnies for their upcoming Running events.  Apple leaders has been able to purchase groceries for their monthly healthy meal initiatives.
New Item this month "Grilled Cheese"
Important Dates to Remember : 
February 11 - ordering begins for March Hot Lunch
February 13 - Brownie Treat Day for Grade 4/5/6 (Due to ski trip)
February 14 - Brownie Treat Day for Grade K/1/2/3
February 21 -  March ordering closes at midnight (No late payments will be accepted)
March 15 - Little Caesars Pizza Day 
March 21 - "French Toast" Day for Carnaval
French Immersion News
Canadian Parents for French is hosting in Jasper, March 1-3rd a French Family Fun Weekend. This fun-filled family weekend is an opportunity for French Second-Language, French Immersion or Francophone students to participate in fun activities outside of school where they can practice their French in a real-world environment. Registration is now open! Spots fill up quickly so be sure to register early!
Here is the registration link and more information including cost and itinerary:   https://ab.cpf.ca/french-family-fun-weekends/
Carnaval de Québec - February 8 – 17 in Quebec City. We will be hosting our school carnaval in March. If you would like to follow le bonhomme carnival, please check out the official website - https://carnaval.qc.ca/fr
Parents Make the Difference
Check out the following articles:
Health Canada Launches New Canada Food Guide
Health Canada has released the new and completely refreshed Canada's Food Guide that outlines the foundation for healthy eating in Canada. The Food Guide is no longer a one-size-fits-all print document, but is now a mobile-responsive web application with new resources that provides Canadians, policy-makers and health professionals with information and up-to-date advice on eating well. 
The Office of Nutrition Policy and Promotion has prepared some material to facilitate communication about the Food Guide with stakeholders. The Stakeholder Toolkit includes:
Newsletter content 
Web buttons and banners
PDF of promotional poster
PDF of Food Guide Snapshot
Presentation about the Food Guide revision and the new suite of resources